About Kathleen A. Mary, RN, CLNC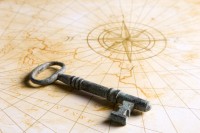 In 25 years of nursing, Kathleen Mary has made a positive impact on countless, critically ill adults, children, infants and neonates. A distinguished clinical nurse, lifelong she has received an abundance of awards honoring her excellence in nursing. She has educated patients and mentored new generations of medical students and nurses. And she has achieved prestigious clinical positions in which she actively promoted research, standards of care, quality care management, and patient safety.
At heart a patient advocate, Kathleen Mary has strived lifelong to make a difference in the overall quality of healthcare nationwide. Following her inner compass, she decided to become a Legal Nurse Consultant with certification distinction (CLNC). This decision was paramount in widening her advocacy for patients who have suffered grave harm due to professional negligence. The integrity of her work has proven that each medical legal case ending in a positive outcome contributes to improvements in Standard of Care.
Kathleen Mary works tirelessly to develop a winning litigation strategy for her clients. With 25 years experience as a CLNC – supporting hundreds of cases and none lost – she is making a difference and grateful to give back.
Kathleen looks forward to taking part in your next winning case. Contact her to discuss your case.
---
Qualified and Experienced Legal Nurse Consultant
Kathleen Mary is a distinguished licensed registered nurse (RN), clinical scholar, and experienced Certified Legal Nurse Consultant (CLNC):
25 years experience – nursing excellence in all areas of medical practice
Lifelong awards for nursing excellence at prestigious teaching medical centers
Chair of committees on standards, accreditation, research, quality care management, patient safety, critical care education, educational mentoring to nursing and medicine, peer review at preeminent teaching medical centers
25 years CLNC experience – hundreds of cases, all wins/positive litigation settlements
Contact Kathleen A. Mary, RN, CLNC  for proven quality at reasonable cost.