Winning Approach for Medical Legal Cases
How Medical Malpractice and Personal Injury Cases are Won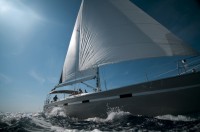 He is the best sailor who can steer within the fewest points of the wind, and extract a motive power out of the greatest obstacles.
Thoreau
Kathleen A. Mary, RN, CLNC has navigated hundreds of medical legal cases and has achieved winning litigation outcomes for all. In fact, her professional integrity, medical legal expertise, and attention to pivotal details most often prevents expensive court battles, leading to unanimous panel hearing decisions and timely out of court settlements. And she embraces each case at a cost far less than a consulting MD.
Her greatest gift to her client is the meticulous quality and detail of medical evidence supporting the case, at reasonable rates. The integrity of her work yields a winning advantage to the attorney – including timely, large settlements – case after case.
How does she do it? Kathleen follows a rigorous process and walks the attorney through each step of litigation from introductory conference through settlement:
Meticulously reviews medical records for all details that will help win the case
Analyzes all medical issues for merit – both strengths and weaknesses
Analyzes both plaintiff and defense perspectives objectively
Cross-checks medical records against allegations
Presents client with clear recommendations to go forward – or not
Locates impeccable, perfect-fit medical expert witnesses to testify
Continues to support the attorney in every stage of litigation – discovery, depositions, and trials, panel hearings, or mediation
Kathleen understands the importance of continuity and quality control, especially in complex cases. By her own practice standards, she does not subcontract out her work. And she provides a 100% guarantee on the quality of her work, which earns high praise from her clients.
Cost Effective Alternative to an MD Consultant
A consulting MD who provides medical legal services most often has a primary interest in their clinical practice. The MD's commitment to medical legal services is secondary. Due to time constraints, it is rare for the MD consultant to review all relevant medical records with the required thoroughness. See how Dr. Paul R. Minton, an MD consultant, supports this.
As a nurse consultant, Kathleen Mary provides attorneys with in-depth service at a competitive cost. To provide exemplary service, she
Devotes full time to every case
Examines every word of the entire medical record
Conducts extensive review of supporting medical literature
Backs her professional opinion with a second colleague opinion
Coordinates expert witnesses and consults with healthcare providers
Reviews depositions and past testimony
Educates the attorney on all medical issues
It is inconceivable for a consulting MD to carve out ample time to provide the level of quality service offered by Kathleen Mary. Yet the cost of an MD consultant is always higher than the cost of an LNC's services.
Kathleen Mary offers exemplary, comprehensive medical legal service at a reasonable rate. Her established clients retain her before committing to a medical legal case. This ultimately saves attorneys valuable time and unnecessary expense. Before accepting a medical legal case, contact Kathleen A. Mary, RN, CLNC.
---
Attorney Benefits
A medical lawsuit is based on facts. The complexity of these facts are hidden in voluminous medical records, coded in highly technical language, and often handwritten. The attorney can rely on Kathleen's dedicated assistance:
Proven LNC expertise supports attorney success – especially in complex cases
Voluminous medical records examined word by word
100% of Kathleen's clients have won or favorably settled with her assistance
More comprehensive service, less expensive than an MD
Available 24/7 including weekends and holidays
Competitive rates based on professional guidelines
Free introductory case consultation
Professional courtesy of a second colleague back-up opinion
100% attorney satisfaction guarantee
Ask Kathleen A. Mary, RN, CLNC how she can help win your case.