Trial, Panel Hearing, and Mediation — Preparation to Win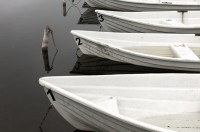 A distinguished medical legal strategist and collaborator, Kathleen Mary assists the attorney in creating edge and the best posture for timely settlement…and winning the case. In preparing for trial, panel hearing, or mediation, she leverages her years of clinical experience to educate the attorney and paralegal personnel in all medical aspects of the case.
Kathleen's clients understand the advantage of having a highly qualified CLNC working with them on a case. Her flawless record of positive litigation outcomes is well recognized in the medical legal community. With an uncommon work ethic and unwavering commitment to excellence, she provides:
Assistance with jury selection
Attendance at depositions, trials, panel hearings, and mediation
Support in preparing witnesses and experts for deposition, panel, and trial
Development of detailed written medical reports for settlement or for use as a study tool by the attorney
Formatting of medical reports according to attorney preference – chronology, timeline, brief summary reports, comprehensive, narrative, personal injury review
Coordination and attendance of independent medical examinations and all subsequent medical-surgical client follow-ups with specialists
Development of life care plans
Service as a fact witness to testify on pivotal findings in the medical record
Performance of onsite facility visits and employee interviews
Medical counsel for demand packages
Please contact Kathleen A. Mary, RN, CLNC for information on how she can help produce a positive outcome for your case.
---
Quality Service at Competitive Rates

Tireless devotion – 100% cases won/positively settled
Certified Legal Nurse Consultant – meticulous, dedicated to client
Excels on complex cases
Strategic expertise and broad clinical experience
More comprehensive service, less expensive than an M.D.
Cost-effective and time-efficient
Free introductory case consultation
Competitive rates based on professional guidelines
Contact Kathleen A. Mary, RN, CLNC, for details.