Discovery Review & Analysis –                  Preparing to Win Litigation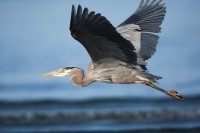 Kathleen A. Mary, RN, CLNC works with professional grace and integrity throughout the discovery stage to achieve a winning litigation outcome on a medical legal case. She provides quick and accurate discovery review of depositions, regulatory standards of care, practice guidelines, hospital policies and procedures, and bylaws. She analyzes expert witness publications as well as prior testimony from both sides for validity and reliability. In each stage of litigation, she updates all case details to provide the attorney with a continually refreshed source of information and insight.
Kathleen Mary provides skilled, thorough service in preparing for successful litigation:
Organization and preparation of the medical aspect of interrogatories, briefs, claims, requests for production, and requests for admissions
Review and drafting of questions and responses to various legal documents and correspondence pertaining to clinical issues
Assistance to the expert and attorney in key exhibit/graphics preparation related to demonstrative evidence
Preparation of deposition, panel, trial examination questions - cross, direct, and re-direct
Preparation of deposition questions for expert witnesses
Refinement of deposition strategies
Review, analysis and summarization of depositions and past testimony to identify inconsistencies
Please contact Kathleen A. Mary, RN, CLNC for a full list of all the medical services she offers attorneys.
---
Quality Service at Competitive Rates
Certified Legal Nurse Consultant – meticulous, dedicated to client
More comprehensive service, less expensive than an M.D.
Strategic expertise and broad clinical experience
Tireless devotion – 100% cases won/positively settled
Excels on complex cases
Cost-effective and time-efficient
Competitive rates based on professional guidelines
Free introductory case consultation
Contact Kathleen A. Mary, RN, CLNC, for details.