Investigative Medical Record Review and Analysis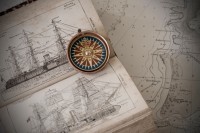 In the litigation process, Kathleen A. Mary, RN, CLNC is a private medical investigator searching for the whole truth of a case. With forensic diligence, she provides her legal clients with in-depth screening and analysis of medical records - including what is missing from the record. She reviews and analyzes essential documents of discovery and the scope of medical and nursing practice, with a cross-comparison to the allegations. In addition, she extracts primary and secondary injuries, pre-existing conditions and contributory parallels for a seamless causation analysis. She excels in handling voluminous medical records.
In presenting the case review to the client, Kathleen uses concise, jury-simple language and corroborates case strengths and weaknesses from both plaintiff and defense perspectives. She discusses deviations from and adherences to the standard of care. Importantly, Kathleen supports her findings with authoritative medical literature and also provides a second colleague opinion as a professional courtesy.
By request, Kathleen will create a detailed medical-surgical summary, timeline, and custom chronologic report.  These documents often serve as a foundation for a demand letter for settlement, thus avoiding the high costs of retaining a medical expert.
Kathleen Mary provides comprehensive medical record review and analysis services:
Meticulous investigation of medical-related cases for merit
Application of Standards of Care
Identification of deviations from and adherence to Standards of Care
Assessment of alleged damages and injuries in terms of pathophysiology and prognosis - communicated in jury-simple language
Identification of primary factors of causation and pre-existing conditions for the alleged injuries and damages
Organization, tabbing, and pagination of medical records for streamlined communication
Summarization, translation, interpretation of voluminous medical records
Development of collaborative case strategies
Onsite medical record reviews
Identification of missing information in medical records, tampering issues, inaccuracies
Identification and recommendation of potential defendants
Search of literature and integration of literature, standards, and practice guidelines into the case analysis
Comparative analysis of validity and reliability of both plaintiff and defense literature searches
Identification and review of relevant medical records, hospital policies and procedures, bylaws, billing records, essential documents of discovery, tangible items for case development
Expansion of the attorney's medical library with core references
Interview of plaintiff and defense clients, key witnesses, experts
Collaborative consultation with healthcare providers
For more information, please contact Kathleen A. Mary, RN, CLNC to obtain a copy of her professional portfolio.
---
Quality Service at Competitive Rates
Tireless devotion – 100% cases won/positively settled
Cost-effective and time-efficient
Certified Legal Nurse Consultant -meticulous, dedicated to client
More comprehensive service, less expensive than an M.D.
Strategic expertise and broad clinical experience
Excels on complex cases
Competitive rates based on professional guidelines
Free introductory case consultation