What is an LNC?
LNC Defined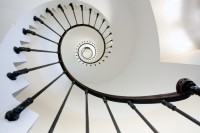 A Legal Nurse Consultant (LNC) is a licensed, registered nurse who provides analysis of healthcare standards and medical issues in the context of legal processes. The LNC evaluates the medical facts of a legal case and offers an opinion on healthcare outcomes in such areas as medical malpractice, personal injury, workers' compensation, criminal law, catastrophic injury, nursing home negligence, and product liability cases.
Effective LNCs are experienced registered nurses with a range of clinical experience. They have good organizational and analytical skills, and the ability to conduct probing research of medical literature. By training and experience, competent LNCs are educators and researchers with a drive to find answers to healthcare problems and improve healthcare outcomes.
Skilled Medical Legal Tasks
According to the American Association of Legal Nurse Consultants (AALNC) the LNC performs a number of skilled medical legal tasks such as reviewing and analyzing medical reports, determining the merit of a case through research of medical literature, educating the attorney on the medical issues involved in a case, interviewing medical professionals and consumers, preparing exhibits and reports for trial, providing support for legal proceedings, and collaborating with the attorney on case strategy.
LNC Training
Some LNCs practice without any formal medical legal training. However, professional LNC training attests to an individual's commitment and knowledge of the field. If you are an attorney seeking a qualified LNC, be sure to look for an individual who has trained and earned certification in this nursing specialty.
---
Choose a Certified LNC
Kathleen A. Mary, RN, CLNC has undergone rigorous professional certification. She is committed to continuing professional development and staying current with her knowledge of the latest medical-legal issues and trends. She renews her CLNC certification annually through re-examination.
Two national organizations have developed widely accepted certification requirements for Legal Nurse Consultants:
For more information on Kathleen Mary's credentials, please contact her.