Comprehensive Literature Search to Support a Winning Case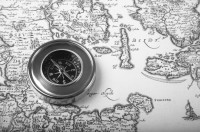 Expert and meticulous search of the medical literature is essential to a positive litigation outcome. Kathleen A. Mary, RN, CLNC excels at researching authoritative medical, nursing, and scientific literature and uncovering information critical to the success of a medical legal case. She goes well beyond a basic Medline search in order to surface a theoretical foundation for a winning medical legal case. This is a notably time consuming process – a burden made light for the attorney.
Kathleen Mary provides:
Initial search to evaluate the case and formulate her opinions on merit
Continuous supporting research throughout the case as new discovery presents and the case unfolds
Selection only of authoritative literature that will hold credibility in Court
Research of Standard of Care documents specific to the case
Personalized conference on the review of the literature to enhance the attorney's understanding, bottom line opinion, and competitive edge
To learn more about these winning research services, contact Kathleen A. Mary, RN, CLNC
---
Quality Service at Competitive Rates
More comprehensive service, less expensive than an M.D.
Tireless devotion – 100% cases won/positively settled
Strategic expertise and broad clinical experience
Certified Legal Nurse Consultant – meticulous, dedicated to client
Excels on complex cases
Cost-effective and time-efficient
Competitive rates based on professional guidelines
Free introductory case consultation
Contact Kathleen A. Mary, RN, CLNC, for details.