Expert Witness Search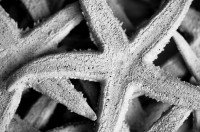 Kathleen Mary has developed a wealth of professional relationships with medical experts in the course of her long and prominent medical career. Kathleen's ability to deliver the right expert witness is crucial to her clients, who often observe that the perfectly selected expert is the secret to winning complex medical-related cases.
Kathleen hand selects medical expert witnesses from her personal, nationwide circle of board-certified physicians and clinical nurse specialists.  Services include:
Identification of testifying experts with a required specialty, including forensics
Presentation of case introduction to the expert
Arranging for introduction of expert witnesses to the attorney
Comparative analysis of expert witness reports and other work products of discovery for both plaintiff and defense
Coordination with potential testifying experts for deposition, panel, and trial
Refinement of expert deposition strategy
Liaison between the attorney and healthcare providers, testifying experts, parties, witnesses and other consultants and service providers
Locating the right expert witness for a medical legal case is a difficult, time-consuming process. And medical experts are more likely to commit to a case when approached not by an attorney, but by a trusted medical professional. Contact Kathleen A. Mary, RN, CLNC to find the medical expert you need to win your case.
---
Quality Service at Competitive Rates
Strategic expertise and broad clinical experience
More comprehensive service, less expensive than an M.D.
Tireless devotion – 100% cases won/positively settled
Cost-effective and time-efficient
Certified Legal Nurse Consultant – meticulous, dedicated to client
Excels on complex cases
Free introductory case consultation
Competitive rates based on professional guidelines

Contact Kathleen A. Mary, RN, CLNC, for details.