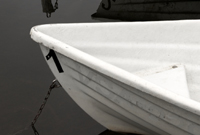 Cardiac ablation is a procedure that can correct heart rhythm problems (arrhythmias).
Cardiac ablation works by scarring or destroying tissue in your heart that triggers or sustains an abnormal heart rhythm. In some cases, cardiac ablation prevents abnormal electrical signals from entering your heart and, thus, stops the arrhythmia.
Cardiac ablation usually uses long, flexible tubes (catheters) inserted through a vein or artery in your groin and threaded to your heart to deliver energy in the form of heat or extreme cold to modify the tissues in your heart that cause an arrhythmia.
RISKS – Collateral Damage – Avoidable Complications:
Cardiac perforation
Cardiac Tamponade: Acute (intraoperative);  Early onset, late onset (postoperative)
Exsanguinating hemorrhage
Bleeding or infection at the site where your catheter was inserted
Damage to your blood vessels where the catheter may have scraped as it traveled to your heart
Inferior vena cava laceration
Damage to your heart valves
Damage to your heart's electrical system, which could worsen your arrhythmia and require a pacemaker to correct
Blood clots in your legs or lungs (venous thromboembolism)
Stroke or heart attack
Narrowing of the veins that carry blood between your lungs and heart (pulmonary vein stenosis)
Atrioesophageal fistula
Esophageal injury (erosion, ulceration, perforation)
Gastric motility/pyloric spasm
Deep sternal wound infection (mediastinitis)
Serious adverse device effect
Damage to your kidneys from dye used during the procedure
Phrenic Nerve Injury (diaphragm paralysis – avoidable complication)
Permanent injury
Death
EXPERT CONSENSUS GUIDELINES
Expert Consensus Statement on Catheter Ablation.
INFORMED CONSENT
Conservative non-invasive alternative treatment; Risks and benefits; Why specifically cardiac ablation procedure is recommended as a first-line intervention; Pre-existing conditions that may impact positive outcome; Outline procedure; Safety; Efficacy; Post-operative quality of life; Surgical technical competence.
MEDICAL MALPRACTICE – Mitigating liability risk
It costs ~ $80,000 to defend a cardiologist in a medical malpractice claim resulting in payment—nearly four times the cost in ophthalmology, the least expensive specialty to defend. Among electrophysiologists, three complications represent the bulk of malpractice suits:
1) arterial laceration during a pacemaker implantation or electrophysiology study,
2) atrioventricular node damage during ablation that required pacemaker placement,
3) pulmonary vein stenosis after ablation.
Also, transesophageal echocardiography, though not an invasive vascular procedure, has two primary liability risks—first, lawsuits after esophageal perforation, and second, neurological damage caused by neck flexion in patients with undiagnosed epidural abscess.
Cardiologists and electrophysiologists must be aware of the most prevalent types of diagnosis or procedural errors and engage in meticulous informed consent. That same meticulous attention must be paid to documentation, workup, and follow up after a complication occurs – suspected or realized. Failing to act expeditiously—for example, by not ordering a CT scan to evaluate for possible cardiac tamponade, may turn a rare complication into a lawsuit. In addition, high-risk, liability-prone use of warfarin often places cardiologists between a rock and a hard place – The drug's narrow therapeutic window can create liability problems for physicians who need to decrease a patient's stroke risk, but may end up causing severe bleeding.
Kathleen A. Mary, RNC, Legal Nurse Consultant Certified is a time-honored medical expert who assists attorneys in navigating meritorious complexities for medical-related claims. For over 25 years, 100% of Kathleen's cases (hundreds) have been positively settled without trial. Please contact Kathleen for your next medical-legal case.