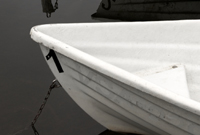 High blood pressure should be treated earlier with lifestyle changes and in some patients with medication – at 130/80 mm Hg rather than 140/90 – based on new American College of Cardiology (ACC) and American Heart Association (AHA) guidelines for the detection, prevention, management and treatment of high blood pressure.
The new standard of care guidelines – the first comprehensive set since 2003 – lower the definition of high blood pressure to account for complications that can occur at lower numbers and to allow for earlier intervention. The new definition will result in nearly half of the U.S. adult population (46 percent) having high blood pressure, with the greatest impact expected among younger people. Additionally, the prevalence of high blood pressure is expected to triple among men under age 45, and double among women under 45, the guideline authors note. However, only a small increase is expected in the number of adults requiring antihypertensive medication.
Blood pressure categories in the new guideline are:
Normal: Less than 120/80 mm Hg;
Elevated: Systolic between 120-129 and diastolic less than 80;
Stage 1: Systolic between 130-139 or diastolic between 80-89;
Stage 2: Systolic at least 140 or diastolic at least 90 mm Hg;
Hypertensive crisis: Systolic over 180 and/or diastolic over 120, with patients needing prompt changes in medication if there are no other indications of problems, or immediate hospitalization if there are signs of organ damage.
The guidelines eliminate the category of prehypertension, categorizing patients as having either Elevated (120-129 and less than 80) or Stage I hypertension (130-139 or 80-89). While previous guidelines classified 140/90 mm Hg as Stage 1 hypertension, this level is classified as Stage 2 hypertension under the new guidelines. In addition, the guidelines stress the importance of using proper technique to measure blood pressure; recommend use of home blood pressure monitoring using validated devices; and highlight the value of appropriate training of health care providers to reveal "white-coat hypertension." Other changes include:
Only prescribing medication for Stage I hypertension if a patient has already had a cardiovascular event such as a heart attack or stroke, or is at high risk of heart attack or stroke based on age, the presence of diabetes mellitus, chronic kidney disease or calculation of atherosclerotic risk (using the same risk calculator used in evaluating high cholesterol).
Recognizing that many people will need two or more types of medications to control their blood pressure, and that people may take their pills more consistently if multiple medications are combined into a single pill.
Identifying socioeconomic status and psychosocial stress as risk factors for high blood pressure that should be considered in a patient's plan of care.
The guidelines were published in the Journal of the American College of Cardiology and Hypertension. For a wide array of ACC-developed tools, resources and commentary for both clinicians and patients, visit the ACC's High Blood Pressure Guidelines Hub.
Read the full article here: http://www.acc.org/latest-in-cardiology/articles/2017/11/08/11/47/mon-5pm-bp-guideline-aha-2017
Kathleen A. Mary, RNC, LNCC, Legal Nurse Consultant Certified is an honored medical expert and lifetime clinical scholar valued immeasurably by her plaintiff and defense attorney-clients as a time/cost-efficient asset to medical malpractice, personal injury and product liability claims. Kathleen provides flawless investigative navigation of meritorious complexities, meticulous comprehensive medical record reviews, locates trusted preeminent experts, is a recognized medical researcher and lifetime standard of care clinical consultant. For over 25 years, 100% of Kathleen's cases (hundreds) have been positively settled without trial. Please contact Kathleen for your next medical-legal case.