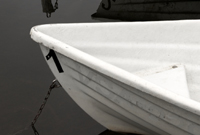 In non-emergency situations, medical professionals are required by law to obtain a mentally competent patient's informed consent for a particular course of treatment. The idea of informed consent is to give patients a meaningful opportunity to be informed about their own health care decisions.
It is a physician's duty to inform a patient of all potential benefits, risks and alternatives associated with the proposed procedure or course of treatment. This law is intended to give the patient all the information that is required to make an intelligent and informed decision about the treatment. It is important to note that a health care provider does not have to detail every possible risk associated with the treatment. Instead, the scope of disclosure is defined by what a hypothetical reasonable person would find material or important to the decision. A material risk is one which a physician knows or ought to know would be significant to a reasonable person in the patient's position in deciding whether or not to submit to a particular medical treatment or procedure.
If a medical professional performs a procedure or treatment without first obtaining the patient's informed consent and the patient is injured as a result, the medical professional may be liable for medical malpractice. Medical malpractice claims are rooted in the theory of negligence, which is a failure to exercise reasonable care that causes harm to a patient. Causation is needed to establish negligence. The relevant question in an informed consent case is: Would the patient have consented to the surgery if he or she had been fully aware of the risks?
If a patient signs an informed consent form stating that the physician explained all of the risks associated with medical treatment, it may still be possible to take legal action against that physician. The form would need to be assessed to determine whether it was sufficient.
Kathleen A. Mary, RNC, Legal Nurse Consultant Certified is an honored medical expert and lifetime clinical scholar valued immeasurably by her plaintiff and defense attorney-clients as a time/cost-efficient asset to medical malpractice, personal injury and product liability claims. Kathleen provides flawless investigative navigation of meritorious complexities, meticulous comprehensive medical record reviews, locates trusted preeminent experts, is a recognized medical researcher and lifetime standard of care clinical consultant. For over 25 years, 100% of Kathleen's cases (hundreds) have been positively settled without trial. Please contact Kathleen for your next medical-legal case.