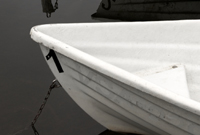 The most frequent allegation in obstetrical medical malpractice claims is delay in treatment of fetal distress. Standard of care analysis of these professional negligent cases revealed that the most common reason for the delay was physician failure to timely intervene when presented with Category II or III fetal heart rate (FHR) tracings predictive of metabolic acidemia. Other factors contributing to maternal-fetal injury in cases of failure to timely recognize and failure to timely intervene with fetal distress include:
Improper selection and management of therapy when faced with maternal illness or signs of chorioamnionitis.
Inadequate patient assessments when fetal monitor tracings indicated that the neonate's conditions were deteriorating.
Lack of communication among physicians and nurses when a member of the team recognized distress.
Inadequate patient monitoring.
Kathleen A. Mary, RNC, Legal Nurse Consultant Certified is an honored medical expert and lifetime clinical scholar valued immeasurably by her plaintiff and defense attorney-clients as a time/cost-efficient asset to medical malpractice, personal injury and product liability claims. Kathleen provides flawless investigative navigation of meritorious complexities, meticulous comprehensive medical record reviews, locates trusted preeminent experts, is a recognized medical researcher and lifetime standard of care clinical consultant. For over 25 years, 100% of Kathleen's cases (hundreds) have been positively settled without trial. Please contact Kathleen for your next medical-legal case.