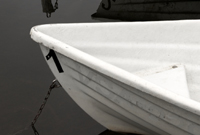 About four of every 100,000 Emergency Department (ED) visits result in an allegation of medical malpractice. The analysis below of 1,300 medical malpractice cases involving emergency care, provides insight into what is driving these claims. Because their care is episodic and fragmented, ED patients present multiple care and management challenges, especially in the diagnostic process. The following summarizes what goes wrong and why in a busy ED:
▪ 47% of ED cases allege a failure to diagnose
▪ 39% of ED cases alleging missed diagnosis cite a judgment error related to ordering a test or image
▪ 41% of diagnosis-related ED cases involve inadequate assessment leading to premature erroneous discharge
▪ Community hospital-based physicians and nurses are named twice as frequently in ED medical malpractice cases as are physicians and nurses in academic medical centers
Kathleen A. Mary, RNC, LNCC, Legal Nurse Consultant Certified is an honored medical expert and lifetime clinical scholar valued immeasurably by her plaintiff and defense attorney-clients as a time/cost-efficient asset to medical malpractice, personal injury and product liability claims. Kathleen provides flawless investigative navigation of meritorious complexities, meticulous comprehensive medical record reviews, locates trusted preeminent experts, is a recognized medical researcher and lifetime standard of care clinical consultant. For over 25 years, 100% of Kathleen's cases (hundreds) have been positively settled without trial. Please contact Kathleen for your next medical-legal case.