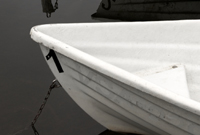 The 2012-13 Best Children's Hospitals features 80 different hospitals that ranked among the top 50 in at least one of 10 specialties: cancer, cardiology and heart surgery, diabetes and endocrinology, gastroenterology, neonatology, nephrology, neurology and neurosurgery, orthopedics, pulmonology, and urology. Of the 80 ranked hospitals, 12 were named to the Honor Roll for high scores in three or more specialties.
Out of 5,000 hospitals in the U.S., only 1 in 30 has the clinical expertise to provide the appropriate standard of care for children with serious conditions. Medical experts estimate that deaths from hospital medical negligence and physician error would be the third most common cause of death if accurate statistics were properly kept.
Please contact Kathleen A. Mary, RN, Certified Legal Nurse Consultant for further  information.