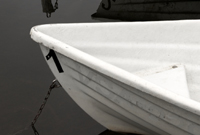 Hand-washing is widely recognized as the single most effective hospital practice to prevent nosocomial infections. The most common way infections are spread by hospital staff is cross-contamination –omission of washing hands between patients. Studies support doctors are the biggest offenders and less than three-quarters of registered nurses are compliant.
Studies estimate that over two million people per year suffer the effects of nosocomial infections in the United States, many of which are preventable. As a result of these statistics, hospitals may be liable under medical malpractice laws for injuries to patients due to a hospital-acquired infection, also referred to as a nosocomial infection
All medical professionals at healthcare facilities have a duty to provide their patients with a safe and clean hospital environment. Methicillin-Resistant Staphylococcus Aureus (MRSA) is most commonly isolated in the enormity of the problem with cross-infection occurring with microscopic holes in surgical gloves, stethoscopes not wiped between neonates, blood-pressure cuffs contaminated with blood & other body fluids as are operating room equipment, hospital beds & linens, side tables & nurse's uniforms.
Common nosocomial infections that cause prolongation of hospital stays and carry increasingly high mortality rates include central-line associated bloodstream infections, ventilator-assisted pneumonias, catheter-associated urinary tract infections and surgical-site infections. Often, secondary damages exceed that of the original personal injury.
Nosocomial infections may also result from organizational risk factors and consequently, hospitals are at risk for liability relating to cleanliness ranging from the effectiveness of air filtration systems to appropriate measures taken to ensure sterility of medical instruments & services.
Hospitals carry the burden of a liability risk when negligent acts of medical professionals cause hospital-acquired infection. Medical Centers nationwide are rapidly implementing costly educational Infection Prevention programs to boost in-house compliance with hand-washing standard of care guidelines. While studies support compliance rates that have reached unacceptable levels from 30-50%, adherence to hospital policies support a significant decrease in hospital-acquired infection rates that is increasing patient safety and saving lives.
A Legal Nurse Consultant is a medical expert in meritorious evaluation of nosocomial infections and clincal infrastructure of medical centers.
Please contact Kathleen A. Mary, RN, Certified Legal Nurse Consultant for further information.