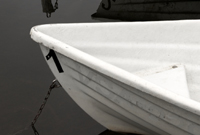 Compartment syndrome is a medical emergency that develops over hours in which increased pressure within a closed muscle compartment compromises the circulation and function of tissues, muscles, nerves and blood vessels within that space with escalating compression. The most common cause of compartment  syndrome is trauma, usually after a fracture or crush injury. It occurs most commonly in an osseofascial compartment of the leg or forearm, but it may occur in the upper arm, thigh, foot, buttock, hand, and abdomen. It is seen more commonly in patients <35 years of age and in males. Compartment syndrome also occurs in the context of reperfusion, ischemia, burns, tight casts, swelling from soft tissue injury, and poor positioning for prolonged surgical procedures (particularly lithotomy position) and in drug-affected individuals. 
Acute compartment syndrome is a challenging diagnosis which requires a high clinical index of suspicion. Compartment syndrome requires prompt recognition and urgent management in order to avoid disastrous complications. Physicians and nurses are mandated to recognize the symptoms of compartment syndrome, identify patients at risk for its development, and provide emergent standard of care. The assessment of pulses, sensation, and limb movement will detect early signs of compartment syndrome. Delays in treatment can result in significant disability including neurological deficit, muscle necrosis, amputation, and death.
Pain is thought to be a cardinal feature of compartment syndrome and it has been claimed that analgesia may delay its diagnosis resulting in a poor patient outcome. Literature however does not support convincing evidence that patient-controlled analgesia (PCA) opioids or regional analgesia delay the diagnosis of compartment syndrome provided patients are adequately monitored. Regardless of the mode of analgesia used, a high index of suspicion, ongoing assessment of patients, and compartment pressure measurement are essential for early diagnosis.
Management of compartment syndrome in the modern era involves not only avoiding the sequelae of a missed diagnosis but also minimizing the risk of a medical negligence claim. While medical malpractice claims involving compartment syndrome are uncommon, they have resulted in a high rate and amount of indemnity payments. Early fasciotomy not only improves patient outcome but is also associated with decreased indemnity risk. Factors associated with a successful medical malpractice defense:
♦ Evidence of poor physician-nurse-patient communication
♦ Duration of time from onset of symptoms to the fasciotomy – [linearly associated with an increased indemnity payment]
♦ Fasciotomy performed within 8 hours after first presentation of symptoms [uniformly associated with a successful defense]
Kathleen A. Mary, RN, Certified Legal Nurse Consultant is a medical expert proven to be invaluable in helping attorneys navigate through meritorious complexities of any medical negligence claim. Please contact her for your next medical-legal case.