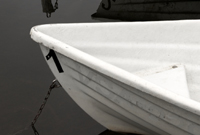 A medical expert witness is a professional who has a specialized background and expertise that qualifies them to credibly testify on legal cases which include medical-related cases such as personal injury, medical malpractice and workers' compensation. Medical experts are qualified according to a number of factors, including but not limited to, the number of years they have practiced in their respective field, work experience related to the case, published works, certifications, licensing, training, education, awards, and peer recognition.
An expert witness is essential in most medical negligence and medical malpractice lawsuits. Attorneys and courts rely on the expert witness to convey the proper standards of care in order to establish whether those standards were met or not, and whether those breaches in the standard of care resulted in a negative outcome.  
Most physicians with a minority interest in legal medicine need time-consuming education in legal concepts and requirements. The plaintiff advocate must not only be bilingual in medicalese but understand in depth the ways the concerns and constructs of medicine and law are dissimilar. With patience and practice, the medical malpractice lawyer can learn to word questions so that the expert medical witnesses reply in legally meaningful format.
A master skill for a litigator's success is the ability to identify early the fatal flaws in the vast majority of enquiries, and to invest time and money only in the relatively few which will probably succeed. A Legal Nurse Consultant assists the attorney in the primary case screening for merit as well as the secondary medical phase to locate experts. Because the Legal Nurse Consultant knows every case detail with intimacy, they are best postured to locate the perfect-fit expert witness. They conduct extensive interviews with expert witnesses as well as provide a comparative analysis of their published works which are subject to discovery in order to make the best possible recommendation.
Behind the scenes, a Legal Nurse Consultant walks alongside the attorney through every phase of litigation –They assist in preparing the expert for deposition while refining case strategy every step of the way. A Legal Nurse Consultant is a proven invaluable asset during discovery serving as a trusted liaison between the medical expert witness and the attorney.
To help locate a preeminent medical expert from my personal nationwide network of board-certified specialty physicians for your next case, please contact me directly.