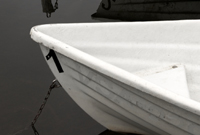 ICU Nurses are trained to care for patients in critical condition.  An ICU nurses' expertise; training and skills make for a preeminent LNC. 
ICU Nurses are responsible for evaluating and monitoring readings, communications between all healthcare professionals and a patients' family while seamlessly multi-tasking in a critical clinical setting.  Unlike other areas of the hospital, there is minimal communication directly with the patient due to life-threatening health conditions which leaves the ICU nurse to critical thinking and skilled assessments to determine patient needs and deliver quality patient care.
All of the above criteria lead to the following characteristics that create a very well qualified LNC.
1. Critical thinking:  Skills such as quick thinking, good judgment, strong assessment skills are all needed for an ICU nurse who needs to make emergent decisions in times of clinical stress.  The ability to rapidly assess any situation and decipher the best plan of care is imperative for an ICU nurse.  Having honed critical thinking skills is imperative for a LNC, as you need to meticulously review the whole case with a detailed analysis and provide the plaintiff attorney with a strong fact-based supporting foundation.
2.  Patient Advocate:  As an ICU nurse you are trained to be mindful of your patient without exception.  Your goal is to represent the patient in accordance to the patient's choices.  An ICU nurse is also trained to respect the values, beliefs and rights of the patient and help them obtain necessary care.  If your client is deceased, as a patient advocate, a well-trained ICU nurse working as a LNC always holds a patient's rights and standard of care at the forefront of your case.
3.  Detail Oriented:  ICU nurses are excellent at flawless multi-tasking as they need to record all actions & patient responses of caregiving, remember medications & associated synergies, timings, readings and report to physicians all changes.  A LNC must be detail oriented, as they need to review medical records microscopically, always finding key elements to the case that an attorney may have missed.
4. Excellent Communication Skills – Nurses not only need to communicate effectively to the patient but also to all healthcare providers and patients' families.  It is imperative to get the proper message across in a way that is precise and comprehensible to the person receiving it.  A LNC can communicate with medical precision to attorneys all case details in a way they can understand the medical jargon, but also provide the attorney with jury simple language so the message comes across clear to the jury as well.  
5. Work Ethic:  The nursing profession is not for the faint of heart.  You must love what you do and be passionate about the quality of care you are providing.  Long day/night work hours are tempered with positive and negative outcomes that occur each day.  The very same work ethic is what makes an ICU nurse stand tall as a LNC as they exceed the attorney's every expectation. 
A preeminent LNC does not only look for case merit and interpret medical records, they formulate intricate timelines, locate perfect-fit expert witnesses and walk alongside an attorney adding and refreshing medical insight with unparalleled clinical expertise to the case throughout the entire litigation process.