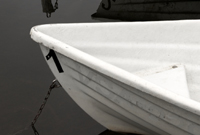 Proper charting of medical records is imperative in providing safety and proper standard of care for patients.  Often improper charting leads to adverse consequences for the defense in medical malpractice litigation.  The medical record serves as the basis of argument for the plaintiff attorney in any medical malpractice case.  Meaning if the records are incomplete, inaccurate, illegible, or altered the plaintiff attorney has very strong merit to pursue the case.  
Rule of thumb? "If it's not in the record, it didn't happen."  Improper documentation in a medical record determines the outcome of a case.  Below are five medical record charting errors that can prove fatal to the defense's case.
1. Lack of Notes:  Many doctors record their visits just for this reason, speaking into a handheld recorder during/following the visit can be helpful for proper documentation later. Every conversation the physician has between themselves and the patient regarding, care, treatment, preventatives and testing should be documented in the chart.
2. Inadequate history taking: Physicians need to take the necessary steps of interviewing patients about their past medical history, allergies, drug use, family history and names of other doctors that are treating them.  Having all of this information can prevent illness, adverse drug interactions, and allergic reactions and even prevent hereditary conditions.  Improper history taking can result in patient harm and even death.
3. Fields left blank: If the question was answered, even with a negative or unknown answer this should be made known in the medical record.  For instance if the patient has no known drug allergies, instead of just leaving the drug allergies section blank, NKDA should be recorded in the field.
4. Careless Handwriting: Something as minor as reading an A as an O can cause patients harm.  "A Texas case involving a filled prescription which was misread because of illegibility resulted in a $450,000 verdict against a physician; jurors said they were angered that the patient died because of illegible handwriting and indicated their verdict would have been higher had the patient's attorney asked for more compensation."   – MSV.org
5. Medication Problems: Prescriptions and refills must be adequately documented.  Improper documentation of medications prescribed can lead to adverse drug reactions between different drugs the patient is on, overdoses and general patient harm.
Medical records play a lead role in medical malpractice lawsuits, as case outcomes depend on what is in or isn't as it may be, in the medical record. 
A Legal Nurse Consultant can help a plaintiff attorney recognize where these charting errors have occurred.  Often these errors are determiners in whether a case holds merit and can be brought to settlement.