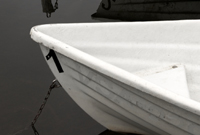 Medical malpractice at its simplest definition is the substandard care or treatment of a patient by a medical professional.
Medical malpractice usually means that some sort of negligence, error or breach in standard of care has occurred.  This can mean a misdiagnosis, surgical error, prescription errors, improper charting, anesthesia errors or medical negligence that leads to the injury or death of a patient.
Medical negligence is the lead cause of medical malpractice suits.  Medical negligence is defined as the act of omission in treatment of a patient by a medical professional, which deviates from the accepted medical standard of care.
Standard of care is the basis for which is acceptable health care and treatment.  It's imperative in a medical malpractice case to number one educate the court on what the standard of care is and two, show where the breach in care occurred.  Revealing these aspects of the medical record can prove that malpractice has occurred. 
The plaintiff attorney must establish the following in a medical malpractice lawsuit:
The existence of the physicians' duty to the plaintiff or the accepted Standard of Care
The applicable Standard of Care and it's violation
What the injuries or damages of the violation are
And finally, prove that the damages were caused by the violation in Standard of Care.
According to the Journal of the American Medical Association some 225,000 deaths annually (in the US) are attributed to medical malpractice, making it the third largest cause of death. About 82% of these are due to either adverse reactions that should have been anticipated to medications, another 18% are caused by miscellaneous errors and unnecessary surgery or medication errors.
Do you have a client that is filing a medical malpractice suit?
By hiring a legal nurse consultant you can determine up front if your case has merit.  Proper review of the entire medical record can reveal breaches in standard of care, extent of primary & secondary injuries, causation & contributory parallels that may impact merit.