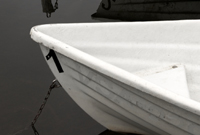 The Leapfrog Group, the nation's leading non-profit promoting transparency and patient safety in hospitals, released its first-ever alarming report highlighting the country's best hospitals and warning against the worst. The report is a bold step forward to educate consumers by drawing attention to unsafe hospital practices that kill and gravely injure a significant number of patients on a daily basis. The hospital report card showed that 47% of hospitals reviewed nationwide were graded C or below for patient safety. The Hospital Safety Score analysed data from 2,652 hospitals nationwide based on 26 exclusive patient-safety hospital measures that are calculated using publicly available data on patient injuries, medical, surgical and medication errors, bloodborne infections, falls & trauma, and preventable complications such as retained surgical foreign bodies and hospital-acquired pressure ulcers. The Group estimates that 400 patients die each day from hospital error, one medication error per day occurs for every hospital patient, and 180,000 Americans die every year from these rampant preventable hospital-error occurrences which ranks as the third leading cause of death. 1.4 million Americans each year are seriously injured by hospital error (stats apply only to Medicare patients) – What happens to other patients is less clear because most hospital errors go unreported while hospitals report only a fraction of things that go wrong.
729 hospitals earned an A, 679 earned a B, and 1243 earned a C or below. Those hospitals receiving a C or below are given until November to improve their results or they will be issued a grade of D or F. 41% of California hospitals reviewed fell into the worst-hospital category. New England outscored every other area in the nation. Massachusetts and Maine hospitals were found to be the safest in the nation – 76% graded A in Massachusetts, and 74% graded A in Maine. Not one hospital measure dominated the A category and not one received top scores for readmission or communication.
Leapfrog produced this report using collective leverage to initiate breakthrough improvements with hopes to save lives and lower costs by pushing hospitals to work harder at reducing thousands of preventable injuries and deaths each year. By hospitals allowing transparency, they promote opportunity to improve standard of care while benchmarking their own progress.
Leapfrog believes little progress has been made to improve patient safety since a report from the Institute of Medicine in 1999 noted that hospital errors were responsible for causing up to 98,000 deaths and over one million injuries to hospital patients each year. This report served as a catalyst for hospitals to begin scrambling to improve their patient safety initiatives including implementing electronic medical records, hand-washing techniques, and cleaning up medical record charting.  
Consumers are encouraged to understand these new patient safety scores rather than rely on hospitals' advertisements and accolades. Anything less than an A is worrisome, and an A does not guarantee safety. While some hospitals have sterling reputations for providing preeminent medical-surgical care and the latest technology, yet surprisingly scored B, C, or below on patient safety because they still made preventable hospital errors that caused a significant number of deaths. The Hospital Safety Score website – http://hospitalsafetyscore.org/ – allows consumers to search hospital scores for free, and also provides information on how the public can protect themselves during a hospital stay.