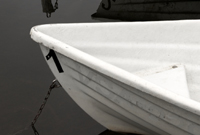 A Sentinel Event is defined by The Joint Commission for Accreditation of Healthcare Organizations (JCAHO) as an unexpected occurrence involving death or serious physical or psychological injury, or the risk thereof. Serious personal injury specifically includes loss of limb or function. The phrase, "or the risk thereof" includes any process variation for which a recurrence would carry a significant chance of a serious adverse outcome. Such events are called "sentinel" because they signal the need for immediate investigation and response.
The Joint Commission for Accreditation of Healthcare Organizations is one of the preeminent bodies that accredits a wide variety of healthcare organizations. JCAHO has reviewed nearly 9,000 sentinel events since its database inception in 1995 to 2012. Sentinel Event statistics reported to The Joint Commission as of March 2012, demonstrates the need of the Joint Commission and accredited healthcare organizations to continue to address these serious adverse events. The Joint Commission provides critical information in the prevention of sentinel events to accredited health care organizations and the public.
Because Never Events are devastating and preventable, health care organizations are under increasing pressure to eliminate them completely. The Centers for Medicare and Medicaid Services (CMS) announced in August 2007 that Medicare would no longer pay for additional costs associated with many preventable errors, including those considered Never Events. Since then, many states and private insurers have adopted similar policies. Since February 2009, CMS has not paid for any costs associated with wrong-site surgeries.
The top ten list of reported sentinel events, in order of the most reported since 1995, are:
•  Wrong-site surgery
•  Suicide
•  Operative/post-operative complication
•  Delay in treatment
•  Medication error
•  Patient Fall
•  Assault, rape or homicide
•  Perinatal death or loss of function
•  Patient death or injury in restraints
The Joint Commission is a needed directive in the complex healthcare culture that advocates for patient safety and standard of care. Sentinel Events open health care organizations up to transparency of legal issues relating to medical errors. Hospitals attempt to refrain from providing information which can be discoverable, and used against them in medical negligence. Often hospitals place such documents under attorney-client privilege or peer review privilege. If however, an attorney supplies the Joint Commission with a RCA/Action plan, the privileged status of these documents can be considered waived by the courts. This waiver comes from the fact the Joint Commission is not an entity that is used as legal counsel or in peer review – it is an independent entity that focuses on safety and quality of care provided by participating organizations. The U.S. Supreme court ruled in 1993 that there be automatic disclosure requirements. The decision to provide the Joint Commission with RCA/Action plans can be both detrimental and beneficial to any healthcare organization because the healthcare organization can be compiling extremely damaging discovery that was intended for safety rather than medical-legal use.
It is essential for any lawyer handling medical malpractice cases to have a firm grasp of Sentinel Event, Root Cause Analysis and Peer Review procedures. The JCAHO website is a great place to start educating yourself on the subject. www.jointcommission.org/
As a medical expert, a Certified Legal Nurse Consultant can assist in educating an attorney about the complex infrastructure of our healthcare system and navigating The Joint Commission. Please contact Kathleen A. Mary, RNC, Certified Legal Nurse Consultant for further information.­